Irelands Best CO2 Sensor available today & made in the EU.
Solution
Our Co2 devices monitors the air quality of each room and give a timely reminder when the CO2 concentration approaches 1000ppm, windows are opened, ventilation is increased until the level drops below 700ppm.
Air Quality information is displayed in each room, sent to the phone App and stored on the Cloud data base, with alerts sent to  key managers. Timely action to increase ventilation will avoid the spread of the virus, especially in winter, when it is impossible to keep the windows constantly open.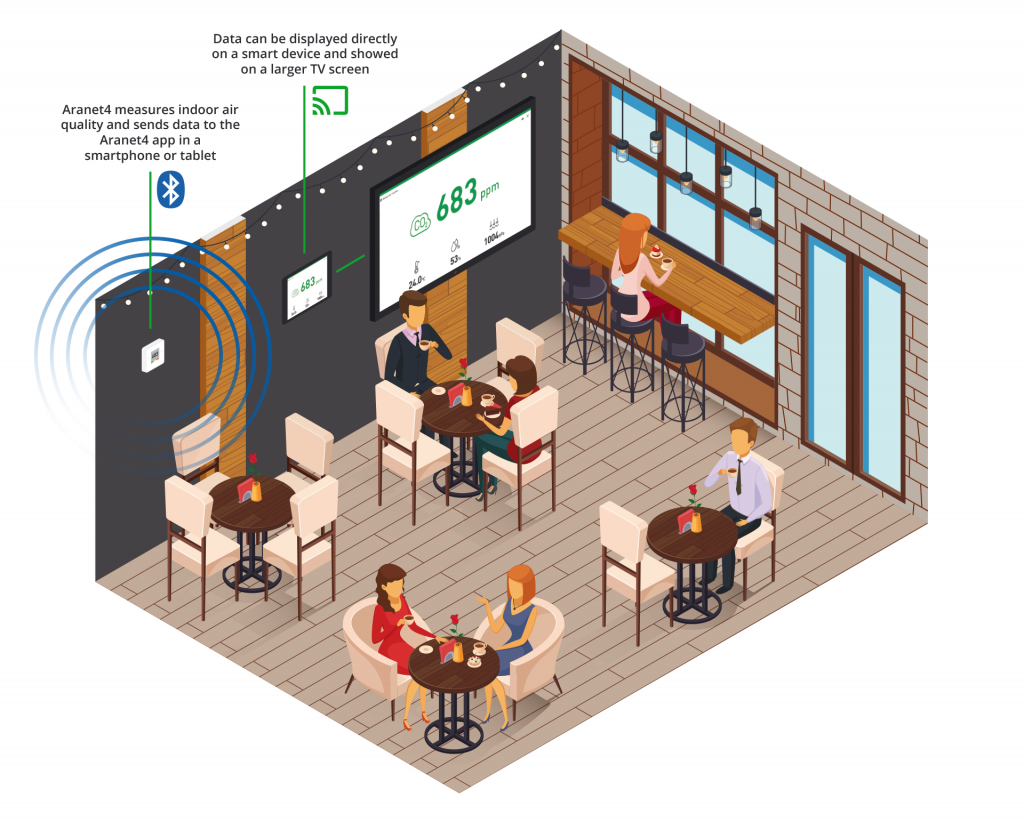 Specification
Monitors: CO2 (carbon dioxide) concentration, temperature, relative humidity, atmospheric pressure
Battery life: Almost 4 years
Battery Type 2 AA Batteries
Ip Rating: IP20 Indoor use only
Dimensions: 70 x 70 x 24 mm /2.76 × 2.76 × 0.94″
Standalone Or Cloud Linked Versions Available
CO2 Range ppm 0-9999
Temperature Range 0 °C to 50 °C
Relative Humidity 0% to 85% RH
Atmospheric Pressure 0.3 to 1.1 atm (4.4 to 16.0 psi)
Features
The CO2 Data Can Be viewed in various ways.
On the Sensors E-ink Display
On A TV Screen or Tablet
ios /android app
Multi Year Data History
Email Alarm & Alerts
Remote Access
Antitheft Wall Mount
Integration with building manangment systems options
Laptop View Data
Alarms Can be preset to alert if CO2 levels are above the limits.
Includes Temperature & Humidity Information.
Local Technical Support & Installation.